Peterhouse Theatre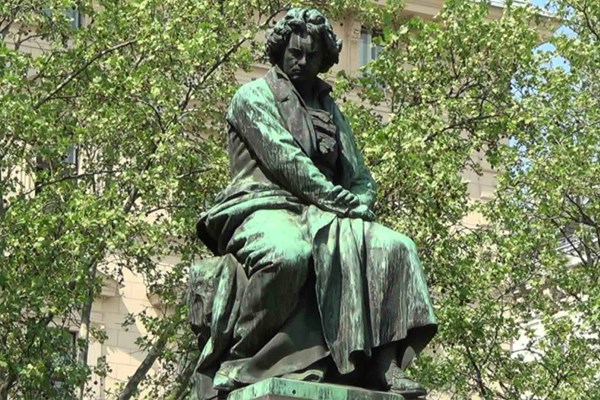 Thu 28 November
Camerata Musica
Camerata Musica Public Lecture
Beethoven
In anticipation of the 250th anniversary of Beethoven's birth, Camerata Musica is sponsoring a major public lecture by Tim Blanning, one of the most distinguished scholars of German music and culture in the 18th and 19th centuries.

TIM BLANNING is the author of a number of major works on eighteenth century Europe, including The Pursuit of Glory: Europe 1648-1815, The Culture of Power and the Power of Culture and Joseph II. He is Emeritus Professor of Modern European History at the University of Cambridge, a Fellow of Sidney Sussex College, Cambridge and a Fellow of the British Academy. His latest book, Frederick the Great, won the British Academy Medal 2016.

There will be a drinks reception after the lecture, to 7:15 pm.
Times
Thu 28 November at 5:15pm
Peterhouse is the oldest of the constituent colleges in the University of Cambridge.  It was founded in 1284 by Hugo de Balsham, Bishop of Ely, on its current site close to the centre of the City.
The Peterhouse Theatre was built in 1883 to designs by one of the architectural masters of the Victorian era, Basil Champneys (1842-1935), whose other buildings include Newnham College and the Old Divinity School in Cambridge. Inspired by Palladio's Teatro Olimpico at Vicenza (1580-85), the fine acoustics and intimate atmosphere of the Peterhouse Theatre make it the finest venue for chamber music in Cambridge, and one of the top three such venues in the whole country.   
Address
Peterhouse Theatre
Peterhouse College
Cambridge
CB2 1RD
Get directions
Tickets
28 November

5:15pm

– 6:15pm approx

5:15pm

– 6:15pm approx

Buy tickets