Madingley Hall Gardens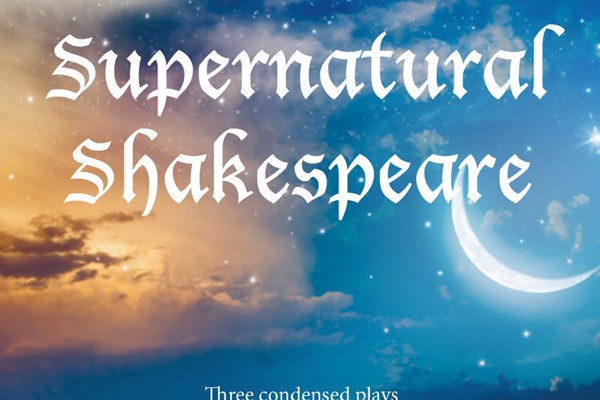 Fri 11 - Fri 18 June
Supernatural Shakespeare - 3 condensed plays
Devised by Madeleine Forrester
Content warning [May contain spoilers]
Tonight's performance (Friday the 18th of June) has been cancelled due to the forecast of very heavy rain. If you hold a ticket for this event then you will receive a full refund in due course.

The supernatural theme runs through all three Shakespeare plays, where sorcery, spirits, magic and power over the elements drive the action.  The darker components of witchcraft and prophecy also sit at the heart of 'Macbeth'.

In 'A Midsummer Night's Dream', love potions, magic and a surreal world combine to create a night of chaos for young lovers and turmoil in the Fairy Kingdom.  In 'The Tempest', Prospero channels the power of his sorcery through the spirits he commands. The island itself, far from anywhere, has strong supernatural forces.

Whereas in these two plays the forces are used to bring about a positive outcome, in 'Macbeth' the witches are ministers of darkness plotting for Macbeth's soul, which eventually succumbs to the forces of evil.

The three abridged Shakespeare shorts retain the core of each play, albeit with a focus on the supernatural. The well-loved characters all feature and the powerful speeches are woven together with a newly authored narrative delivered by a dynamic character in each play.

So, journey with us to enchanted islands, haunted forests, magical fairy kingdoms and a dark remote castle where witches inhabit its outer borders and evil slowly permeates its walls and those that inhabit there.
Venue
Madingley Hall Gardens
Tickets
Adults £12.00, U-18s £10.00 (not suitable for children under 9)
Not suitable for children under 9
The performances will take place on the lawns at Madingley Hall so please bring something to sit on e.g. a blanket or picnic chair, a torch and waterproof layers in case of bad weather. Refreshments can be purchased at the venue, organised by the Madingley Hall team. 

Free parking at Madingley Hall is available.



Address
Madingley Hall Gardens
Madingley, Cambridge CB23 8AQ