Quarry Whitehouse Auditorium, Selwyn College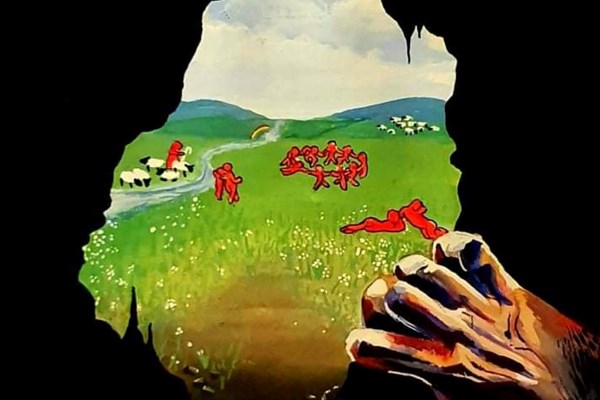 Thu 3 - Fri 4 February
Acis and Galatea
George Frideric Handel
Content warning [May contain spoilers]
Please click link above to see a list of content warnings

Please note: This event is temporarily off sale. Please check back later.


Arcadia. The green upland pastures. A chorus of nymphs and swains proclaims the 'pleasure of the plains' while the sea-nymph Galatea dwells on her love for the mortal shepherd Acis. Meanwhile, Acis seeks out Galatea but instead meets Damon, fellow shepherd and confidant. Damon gently teases Acis for his hopeless love and reminds him of his pastoral duties. It is not long, however, before the two lovers convene and express their pure joy, echoed by the chorus' closing number. Act two opens with a foreshadowing of what is to come - namely the havoc about to be caused by the monster, Polyphemus. His fumbling attempts at wooing Galatea contrast with his flights of rage. Acis is quick to intervene, Damon quick to advise. The latter is successful, and in a stormy and intricate trio aria, Acis and Galatea make a strident pledge of their mutual love while Polyphemus seethes with jealous rage. Unable to control himself, he murders Acis. Galatea, however, invokes her powers and turns his body into a stream. 

This production seeks to offer a more tonally varied vision of pastoralism. Though fairly short and considered neatly self-contained, this opera offers in atomic detail several moments of contrast and ambiguity throughout Handel's set pieces, which we aim to convey primarily through diverse lighting and choreographed movement. This ambiguity extends to the muddied line between protagonist and antagonist in a narrative which appears superficially clear-cut. It is by circumventing baroque staging in favour of a pared down classical setting and instead cutting through to Ovid's story and Gay, Hughes, and Pope's libretto that we hope to achieve this close reading. It promises to be baroque opera at its most gripping.
COVID-19 REGULATIONS:
Please do not attend this production if:
* You have tested positive for COVID-19 or have been asked to self-isolate
* Have a temperature
* A new continuous cough
* Have lost your sense of taste or smell
* Are feeling generally unwell
Face masks MUST worn throughout the performance (unless you are exempt).
Times
Thu 3 February at 8:00pm
Fri 4 February at 8:00pm
Venue
Quarry Whitehouse Auditorium, Selwyn College
Tickets
£5 student/concession £10 full price
References to sexual violence
Address
Quarry Whitehouse Auditorium, Selwyn College
Selwyn College, Grange Road, Cambridge, CB3 9DQ