King's College Chapel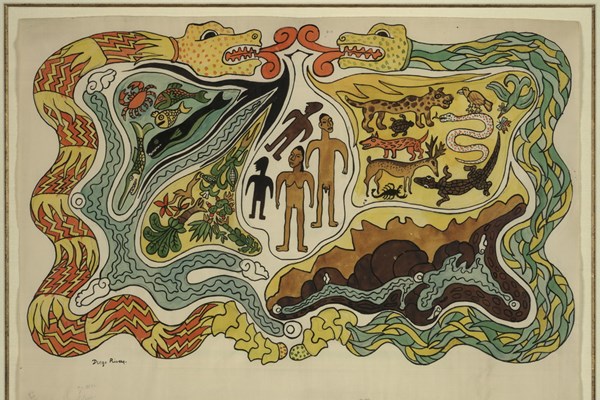 Sat 18 June
Cambridge University Symphony Chorus
The Creation
Haydn
Cambridge University Symphony Chorus

East Anglia Chamber Orchestra

Richard Wilberforce conductor

George Humphreys Raphael/Adam bass


Haydn The Creation (Die Schöpfung)


Cambridge University Symphony Chorus return to King's College Chapel with a performance of Haydn's oratorial masterpiece The Creation.
Sung in German.

Image Credit: Diego Riviera - Creation (1931)
Times
Sat 18 June at 8:00pm
Venue
King's College Chapel
Tickets
£38, £35, £25 | Students: £34, £31, £21, or £5 on the door, subject to availability
King's College Chapel is the chapel of King's College in the University of Cambridge. It is considered one of the finest examples of late Perpendicular Gothic English architecture and features the world's largest fan vault.


King's College is on King's Parade, in the centre of Cambridge. There is no public parking for cars or coaches at King's College, however there are car parks a short walk away.


There is a wheelchair ramp leading into the Chapel, and again up into the East End of the Chapel.  We regret however that wheelchairs and mobility scooters are not able to access the exhibition area.

Address
King's College Chapel
King's College,
King's Parade,
Cambridge
CB2 1ST
Tickets
18 June

8:00pm

– 10:00pm approx

8:00pm

– 10:00pm approx

Book now