Peterhouse Theatre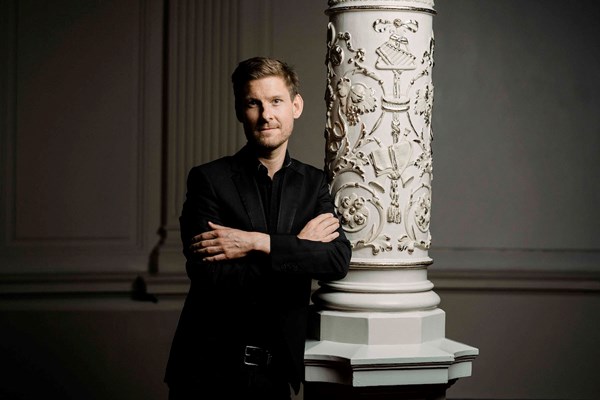 Sat 7 December
Camerata Musica
KRISTIAN BEZUIDENHUIT, fortepiano
Beethoven
Kristian Bezuidenhout is one of today's most notable and exciting keyboard artists, equally at home on the fortepiano, harpsichord, and modern piano. The Guardian described him as 'a musician who could probably conjure sweet music from a piece of dry toast'. On this occasion he will be playing a Broadwood grand piano made in late 1816. The instrument is identical in design and technical specification to Beethoven's own piano in his later years, a Broadwood grand piano given to the composer by John Broadwood in 1817. The concert, consisting entirely of works by Beethoven, introduces Camerata Musica's Beethoven 250 Celebrations, marking the 250th anniversary of the composer's birth.

Camerata Musica and the Master and Fellows of Peterhouse record their gratitude to Mr Dilip Chandra and Mr Fred Shahrabani, whose generosity has made the acquisition and restoration of this historic instrument possible.

Please note this concert is not suitable for children under the age of 12 years. Proof of age may be required on the door in such cases, and it is regretted that children under the age of 12 cannot be admitted.
Times
Sat 7 December at 5:00pm
Tickets
£49 (£42), £38 (£32), £29 (£24), Students £10
Peterhouse is the oldest of the constituent colleges in the University of Cambridge.  It was founded in 1284 by Hugo de Balsham, Bishop of Ely, on its current site close to the centre of the City.
The Peterhouse Theatre was built in 1883 to designs by one of the architectural masters of the Victorian era, Basil Champneys (1842-1935), whose other buildings include Newnham College and the Old Divinity School in Cambridge. Inspired by Palladio's Teatro Olimpico at Vicenza (1580-85), the fine acoustics and intimate atmosphere of the Peterhouse Theatre make it the finest venue for chamber music in Cambridge, and one of the top three such venues in the whole country.   
Address
Peterhouse Theatre
Peterhouse College
Cambridge
CB2 1RD
Get directions