West Road Concert Hall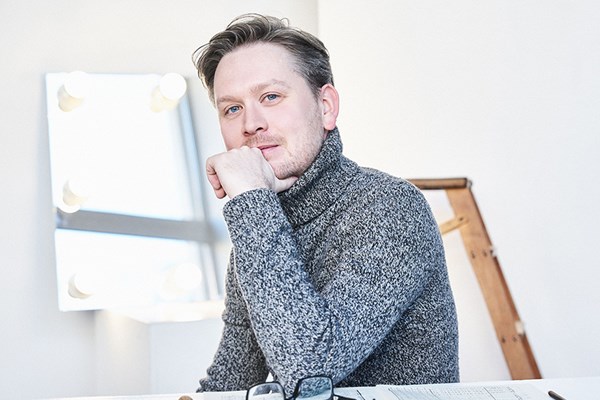 Sat 23 October
Cambridge University Orchestra
Jonathan Bloxham conducts Mozart, Stravinsky and Errollyn Wallen
Tickets for this event are no longer available online. Tickets may be able to purchase on the door.
Please visit the West Road Concert Hall website to view their full COVID 19 guidelines. No one should enter the building if they, or anyone in their household, have COVID-19 or are showing any symptoms
The Cambridge University Orchestra (CUO), the university's flagship orchestra, returns to West Road Concert Hall for its first performance since February 2020. The orchestra is joined by British conductor, Jonathan Bloxham, who makes his second appearance with CUO, having last performed with the orchestra in October 2019.
Mighty River, written by Belize-born British composer Errollyn Wallen, explores the history of the British slave trade, with spirituals and gospel music forming the core of this composition. Errollyn has recently been appointed Wort Lecturer at the Faculty of Music, Cambridge, and we are delighted to be working with her on this piece.
Stravinsky's Pulcinella was originally a one-act ballet based upon an 18th century Italian play. Stravinsky based the music upon what he believed were sketches from Giovanni Pergolesi, though this attribution has since proven to be spurious. In this performance, the orchestra will perform the suite from the original ballet score in its revised version from 1949.
The concert concluded with Mozart's 'Great' G minor Symphony No.40. This symphony, one that epitomises Mozart's later style, contains the full spectrum of drama and emotion that one might expect from an entire opera, condensed into a four movement masterpiece.
Errollyn Wallen Mighty River
Stravinsky Pulcinella
Brief Intermission - 10 minutes
Mozart Symphony No 40
Cambridge University Orchestra
Conducted by Jonathan Bloxham
Errollyn Wallen will be joining via Zoom for a pre concert interview with conductor Jonathan Bloxham, and Richard Causton from 6.45pm - 7.15pm in the Concert Hall.
The programme for this event is digital and can be found here.
Venue
West Road Concert Hall
Tickets
£22, £16, £12; Concessions £20, £14, £10; Students and under-18s £5
We are looking forward to welcoming back in-person audiences. If you are attending an event, please read the guidelines below.
-        No one should enter the building if they, or anyone in their household, have COVID-19 or are showing symptoms.
-        We encourage all those attending public events to take a lateral flow test up to 24 hours in advance to provide additional reassurance that you are not infected but asymptomatic. Test kits are widely available from pharmacies and test sites or you can order them online.
-        Face coverings are strongly encouraged to be worn wherever possible.
-        Suggested one-way systems are in place around the building.
-        Sanitiser dispensers are located in the foyer and around the building. All visitors are encouraged to use these on arrival and exit.
-        Doors are pinned open to minimise touchpoints and maximise airflow.
-        Maximum room occupancies are displayed.
-        The bar is currently closed.
-        Our air ventilation system is running at 100% fresh air.
-        At the end of event, stewards will ensure you are able to exit in a controlled manner.
If you have any concerns about the concert hall reopening please contact us on wrch@mus.cam.ac.uk
Address
West Road Concert Hall
11 West Road
Cambridge
CB3 9DP
Get directions