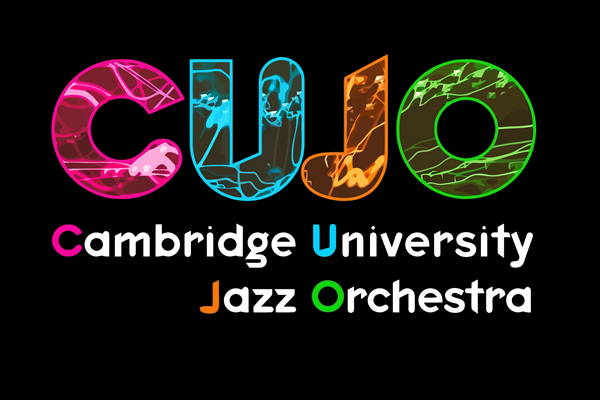 Sat 26 June
Cambridge University Jazz Orchestra
Cambridge University Jazz Orchestra @ West Road Concert Hall
Cambridge University Jazz Orchestra
The Cambridge University Jazz Orchestra (CUJO) is back at West Road Concert Hall for one last concert to mark the end of this strange, strange year. We have worked hard once restrictions eased to put together a musical feast for you. Treat your ears to a mixture of big band jazz, swing, and funk!

CUJO is Cambridge's premier vehicle for promoting and performing jazz in the University and beyond. We have performed in numerous professional venues in the UK and overseas on national and international tours, won gold awards in UK-wide big band competitions and have collaborated with world-famous musicians, composers and arrangers such as Steve Waterman, Mark Nightingale, Trish Clowes and Yazz Ahmed.
Tickets
£7, £5 concessions
We are looking forward to welcoming back in-person audiences. If you are attending an event, please read the guidelines below.
No one should enter the building if they, or anyone in their household, have COVID-19 or are showing symptoms.

 

Face coverings are to be worn at all times.
Contact details of every individual entering the building will be collected by the event organiser and held for 21 days. Visitors using the NHS Covid-19 app may use the QR code displayed in the entrance as an alternative to providing their contact details.
A one-way system is in place around the building including a queuing system to enter the hall. This must be followed at all times.
Sanitiser dispensers are located in the foyer and around the building. All visitors should make use of these on arrival and exit.
Doors are pinned open to minimise touchpoints and maximise airflow. Signage indicates the reduced maximum capacity of the toilets.
Events currently run with no intermission. The bar is closed.
Our air ventilation system is running at 100% fresh air so please dress appropriately.
At the end of event, stewards will ensure you are able to exit whilst remaining socially distanced.
If you have any concerns about the concert hall reopening please contact us on wrch@mus.cam.ac.uk
Address
West Road Concert Hall
11 West Road
Cambridge
CB3 9DP
Get directions